A japanese-style dashi with plenty of umami. Butternut Pumpkin Soup
Materials(for 4 people)
 300g butternut pumpkin

1/2 onion (medium size)

1 garlic

Milk (soy milk allowed) 150cc

300g water

Oh dashi 2.5 tablespoons (from to your preference)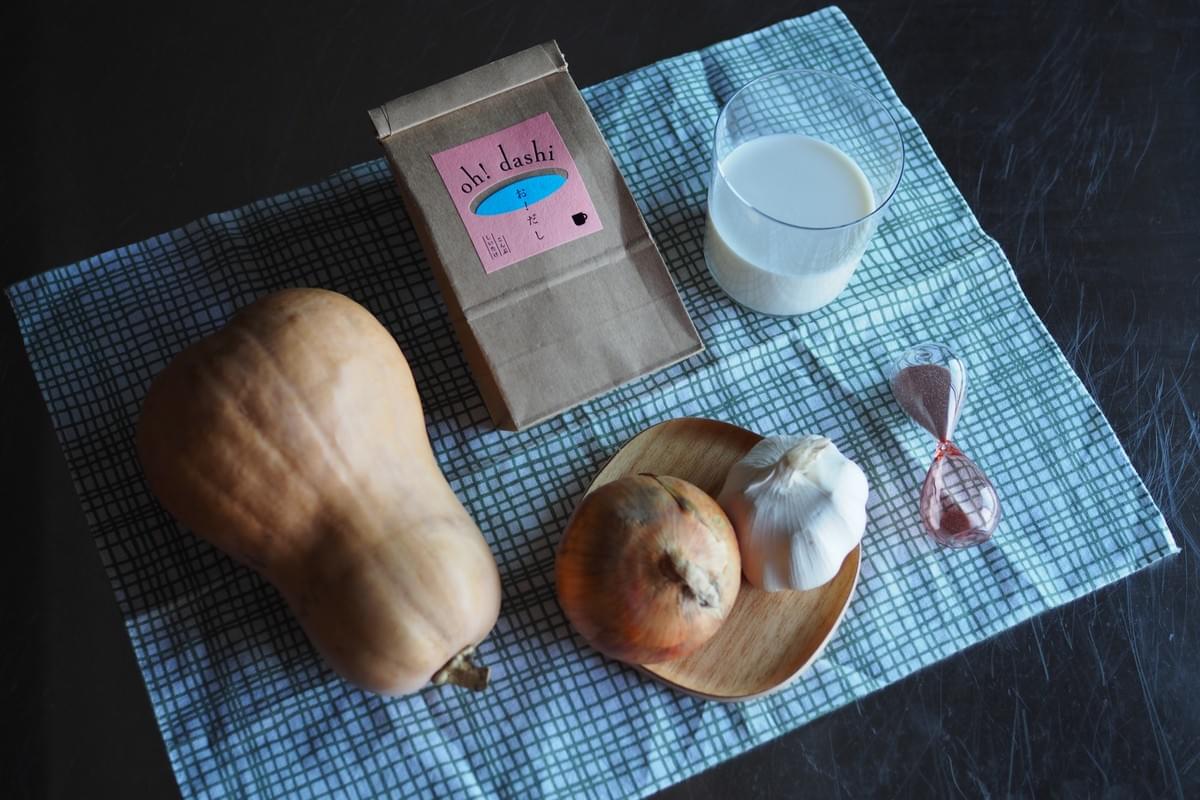 1. Cut the pumpkin and onion into bite-sized pieces.
2. Heat pumpkin, onion and peeled garlic in a 200-degree oven for 20 minutes
3. Put the water and milk in a saucepan in the softened ingredients, cook over a high heat until boiling, and crush with a blender (hand blender).
4. Taste with oh dashi and you're done! 
People from all over the world can share it. This is where world peace comes from. Recipes that everyone can share regardless of religion, creed, dietary method, etc.oh dashiI made it using.
Butternut pumpkin, which has recently been found in supermarkets, is very delicious when it is made into soup. Normally, I put consome and taste it, but I used oh dashi to give it a rich and deep umami.
▶ oh dashi shiitake mushroom taste is this place
Recipe design
Takako Oyama
Born in Sendai City, via Brooklyn, he is experimenting with creating an extended family in Shibuya Ward. For companies and governments, we design environmental products such as food loss and zero waste, plan and propose circular economies, and create new venues.